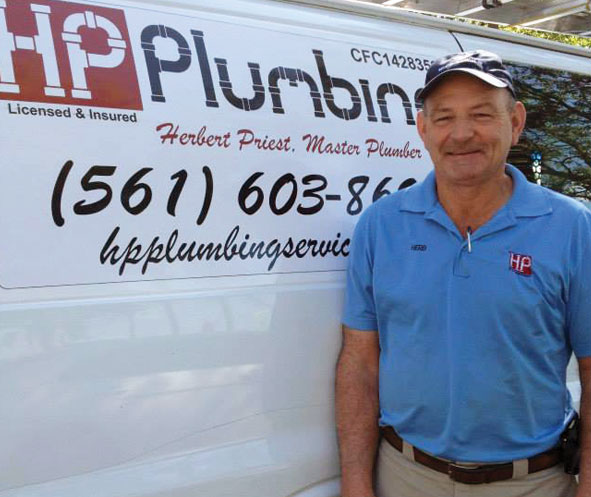 Herbert Priest
Master Plumber
Founded by Herbert Priest in 2010, a state licensed and insured plumbing contractor. By having more than 20 years of experience working mostly on residential properties in Palm Beach County, we are able to confidently assist you with any plumbing emergencies or maintenance needs you may have.
HP Plumbing is your local full-service plumbing contractor servicing residential communities located at 408 W Branch St in Lantana, Florida. Our goal is to give the best service with 100% customer satisfaction to keep our customers coming back year after year.
We look forward to taking care of all your plumbing needs. We are a company that gets the job done right the first time so you do not have to call us back. We take pride in our workmanship.
Contact us today to schedule your consultation.
---
Service
24/7 support for plumbing emergencies, as well as special attention to customer satisfaction, we are confident you will have a positive experience with us.
Offering a wide range of services from residential, remodeling, water heater checkups, and or flushing, sewer and drain cleaning to repairing and installation of both toilets and faucets, we are confident that we can assist you.
With a 5 star rating on Home Advisor, we are proud to be of service to our customers. By our professionalism and quality of work, it provides us the leading edge over our competitors.
Read more to see a complete list of the services we offer.